Neu auf der Karte
raphael, am 13:47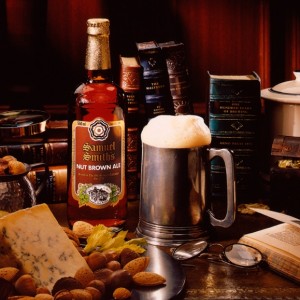 Neues auf unserer Getränkekarte bei den Brauerzeugnissen von Samuel Smith: Für das Old Brewery Pale Ale gibt es jetzt das Nut Brown Ale, ein kräftiges, leicht nussig schmeckendes Bier, perfekt für den Herbst. Außerdem das Imperial Stout. Ein erdig-gehaltvolles Bier ähnlich wie Guinness, nur besser. Die Beschreibungen:
Nut Brown Ale
Brewed with well water (the original well at the Old Brewery, sunk in 1758, is still in use, with the hard well water being drawn from 85 feet underground); best barley malt, yeast and aromatic hops; fermented in 'stone Yorkshire squares' to create a relatively dry ale with rich nutty colour and palate of beech nuts, almonds and walnuts.
Serving Suggestions • Stilton cheese; game such as roast grouse; pheasant; partridge; roast and barbecued duck; guinea fowl; pepper steaks; spicy foods; teriyaki; Thai food; Malaysian and Chinese food; biryani.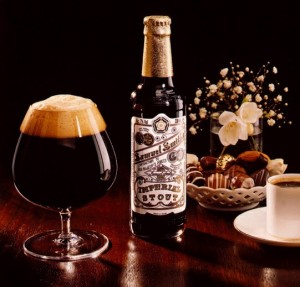 Imperial Stout
This distinctive type of beer was originally brewed to withstand the abuses of shipping in foul weather to Imperial Russia. It was a favourite of Russian nobility whose taste for the finest food and drink was world famous.
A rich flavourful brew; deep chocolate in colour with a roasted barley nose and flavour that is a complexity of malt, hops, alcohol and yeast. Fermented in 'stone Yorkshire squares'.
Serving Suggestions • Espresso coffee; Stilton and walnuts; baked sultana and lemon cheesecake; steak au poivre; caviar; rich apricot glazed bread; coffee trifle with roasted almonds.
Einen Kommentar schreiben